When Xiaomi first began making smartphones in 2011, it took many design cues – on both hardware and software – from Apple, so much so that the Chinese company was dismissed as an iPhone copycat maker by Western tech sites.
The stigma of this stuck with the company for years (at least in English-language media), even though Xiaomi had developed a nice identity of its own by 2014. It wasn't until two years later, though, when Xiaomi wowed the industry with its pioneering bezel-less Mi Mix that it finally shed that label.
image: https://cdn1.i-scmp.com/sites/default/files/images/methode/2018/06/01/477f7f5e-6548-11e8-82ea-2acc56ad2bf7_1320x770_125630.JPG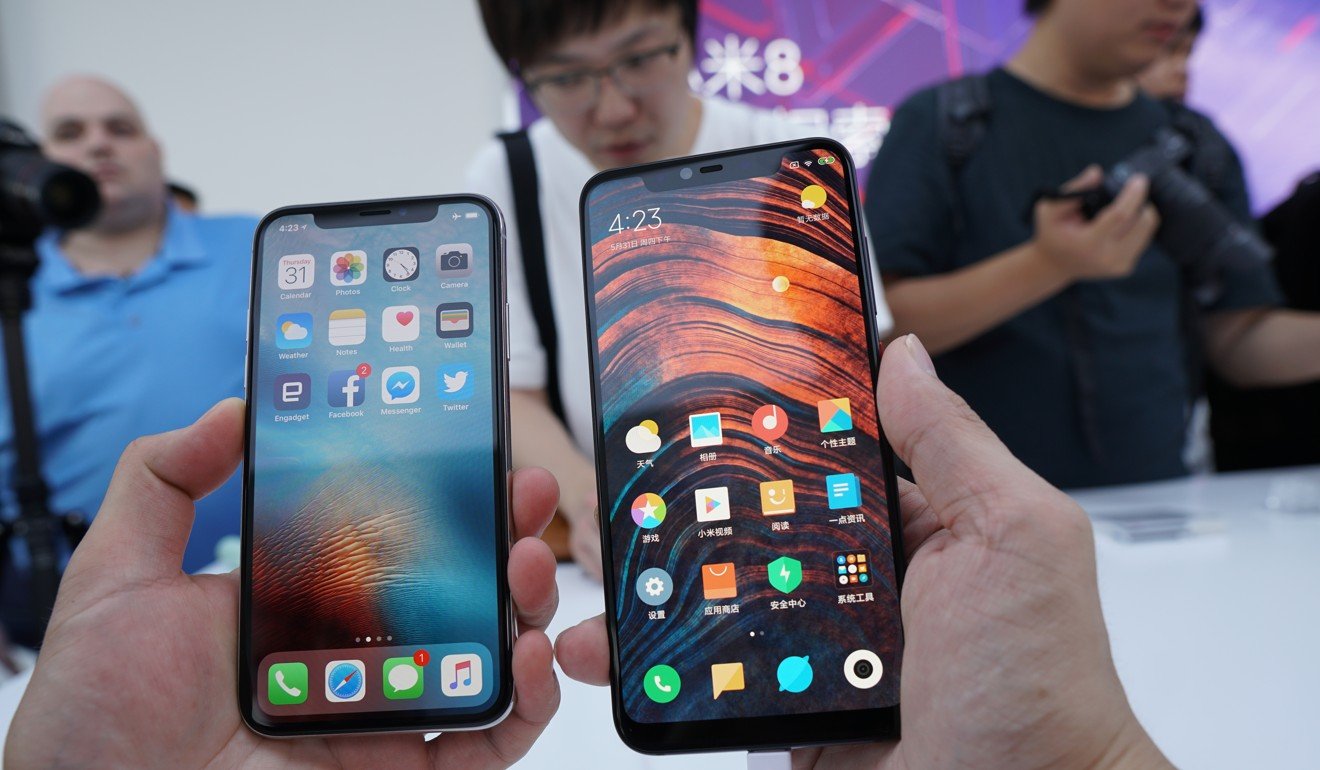 Old habits die hard, however. On Thursday Xiaomi announced its newest flagship smartphone – the Mi 8 – in the southern Chinese city of Shenzhen, and it is the most blatant rip-off yet of the iPhone X. That's saying a lot, considering that in 2018 every Android phone maker bar Samsung has copied the front-display notch the iPhone X pioneered to house its front-facing camera. Even though they have the same screen cut-out, recent phones from Huawei and LG retained some of their identity and unique design traits. Xiaomi hasn't even bothered to do that with the Mi 8.
image: https://content.aimatch.com/default.gif
image: https://content.thestar.com.my/smg/settag/name=lotame/tags=all,Int_Tech_Telco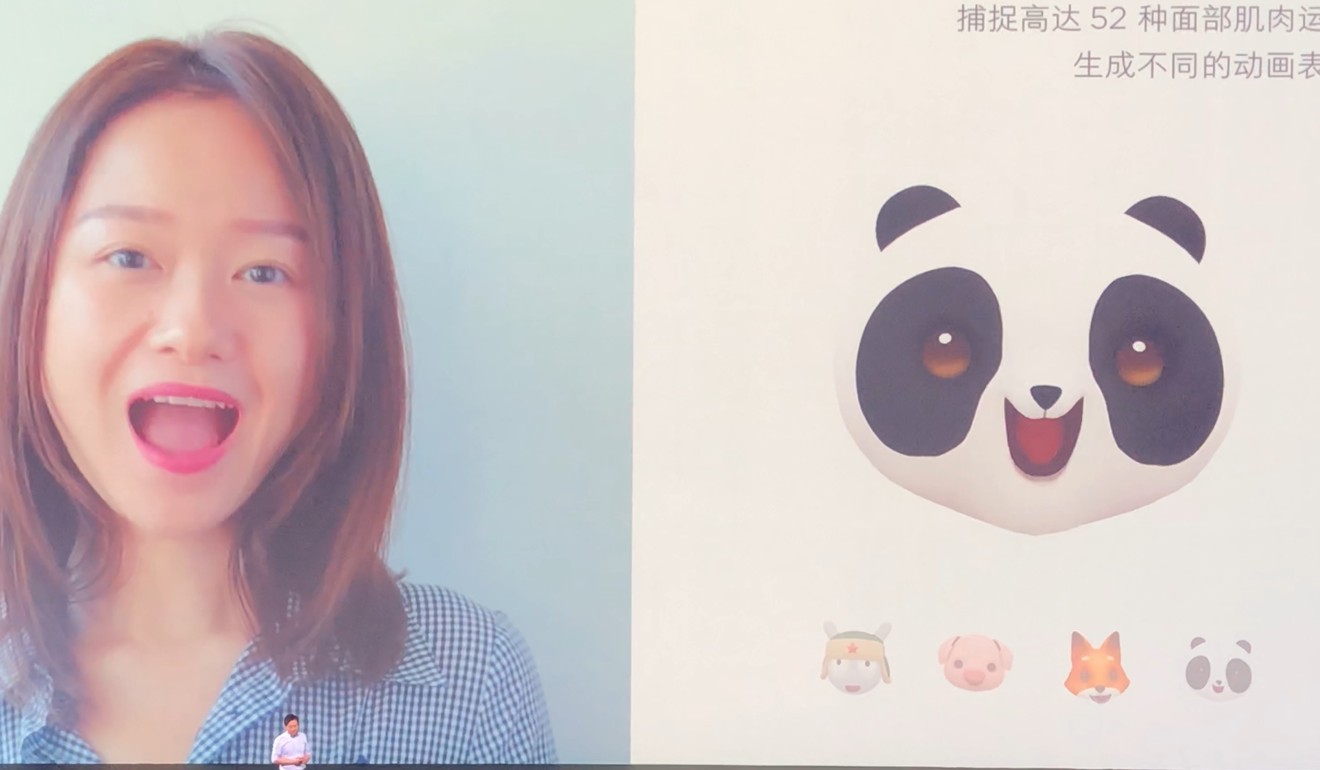 Whether it's the camera placement, the size of the notch, or the way the phones are positioned in promotional images, everyone will be doing a double take to make sure they're not looking at an iPhone X. The top variant of the Mi 8, dubbed the "Explorer Edition", presumably due to its transparent glass back, even lifted wholesale Apple's animated emojis (animojis).
Having said all that, if you look past the brazen plagiarism, the Mi 8 is, as usual with Xiaomi devices, a really good deal.
The handset comes with the best Android chip set available, Snapdragon 845; it has 6GB of RAM; it has the same excellent camera hardware as the just two-months-old Mi Mix 2S; and it has a proven design – albeit proven by another company – with a brilliant 6.2in AMOLED display from Samsung. And all that for a starting price of 2,699 yuan (RM1,676). The top-end Explorer Edition costs 3,299 yuan (RM2,049).
image: https://cdn2.i-scmp.com/sites/default/files/images/methode/2018/06/01/d390118a-6547-11e8-82ea-2acc56ad2bf7_1320x770_125630.JPG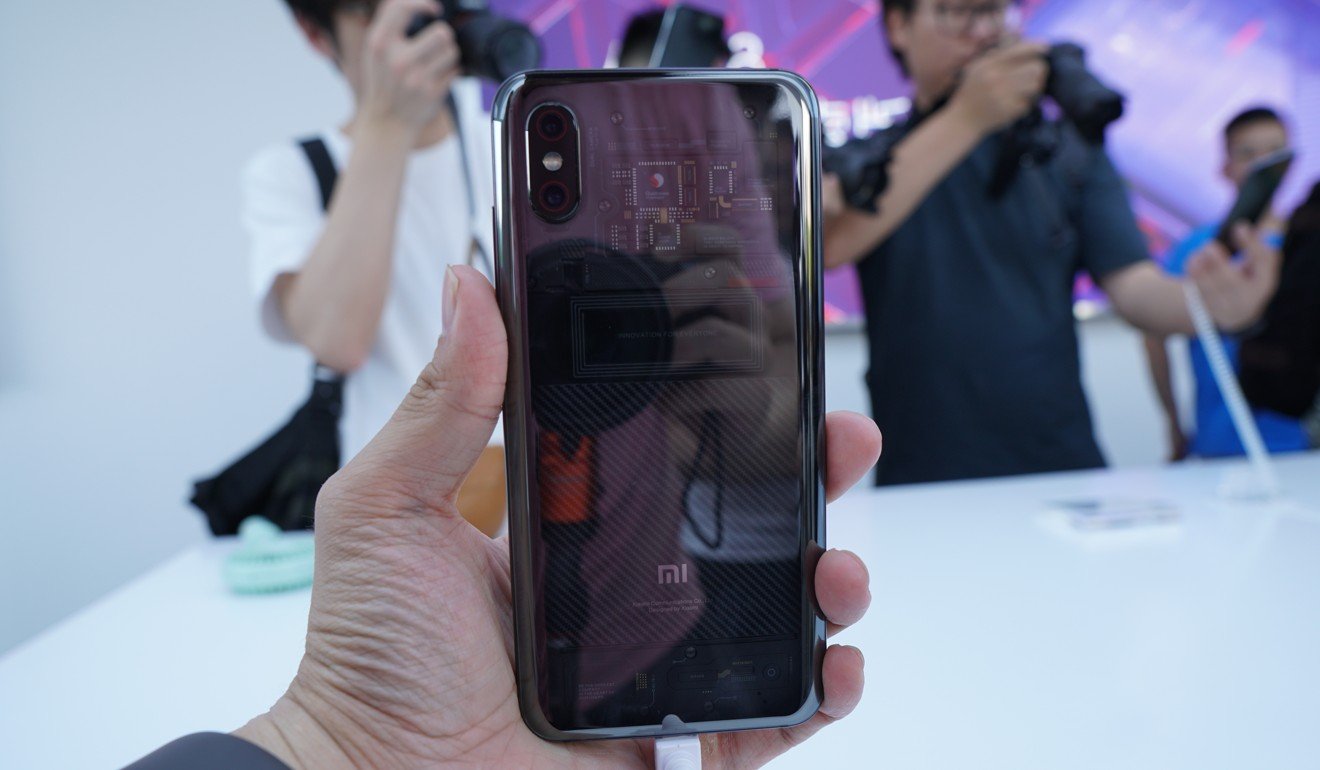 Of the new models, the Explorer Edition probably represents the best value despite not offering much of an upgrade in raw power over the standard version. That's because the handset has a series of sensors within its notch that's very similar to those of the iPhone X, making it the first Android phone to offer real 3D facial recognition as biometric security, as opposed to the simpler, less secure "2D" version of face unlock offered by the likes of the OnePlus 6 or Huawei P20 Pro.
The Explorer Edition also has a fingerprint reader embedded underneath the screen as a secondary unlock method. On the standard Mi 8, it's the old-fashioned rear fingerprint reader.
image: https://cdn3.i-scmp.com/sites/default/files/images/methode/2018/06/01/8dbba328-6555-11e8-82ea-2acc56ad2bf7_1320x770_125630.JPG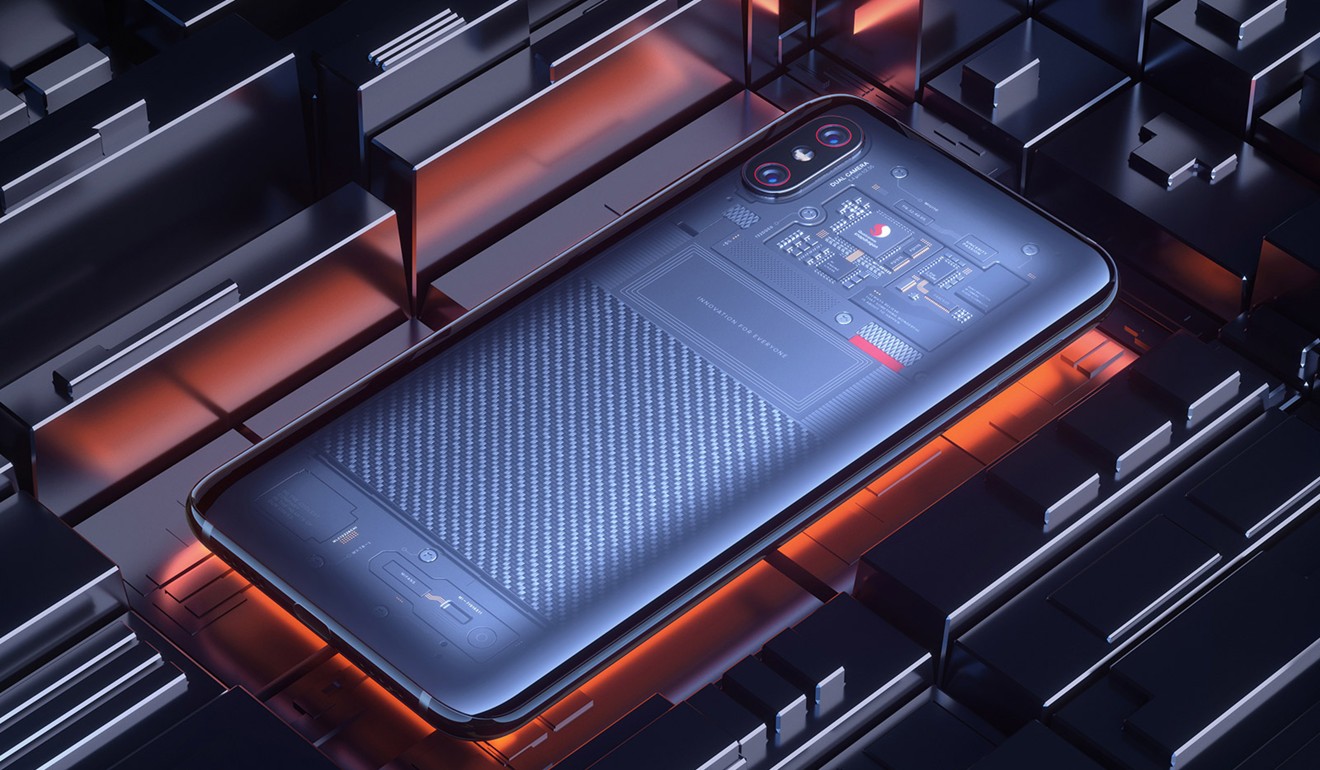 I only had very brief time testing the Mi 8 so I didn't get to try the facial scanning system, but if Xiaomi is promising to use it as a form of biometric security (which includes verification for online banking), it had better build it as well as Apple's.
The rest of the hardware leaves me confident, though, because the Mi 8, despite costing less than half the price of the iPhone X, feels every bit as premium as the Apple handset in terms of build quality.
Hardware was only half the story at this week's launch event. Xiaomi also introduced MIUI 10, the latest version of its Android skin, and it has an improved swiping navigation interface that eliminates the need for Android's traditional three-button set-up (it'll be interesting to see if Xiaomi keeps this implementation, which it designed, or go with Android P's native swiping navigation that is set to be released this autumn).
image: https://cdn2.i-scmp.com/sites/default/files/images/methode/2018/06/01/8e59c4f2-6548-11e8-82ea-2acc56ad2bf7_972x_125630.jpg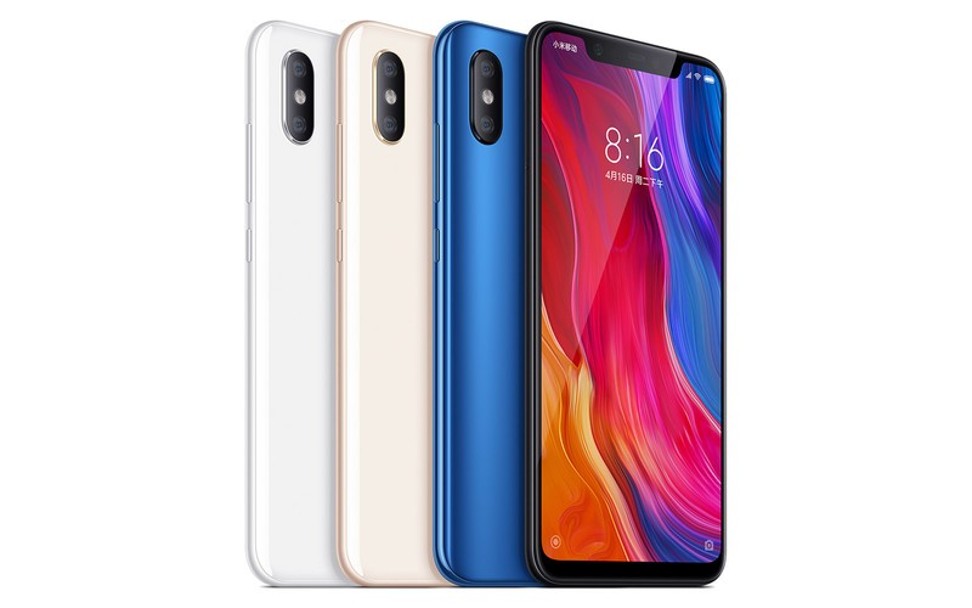 One final software trick that could be useful, or creepy, depending on who you are: the Mi 8's camera system has a new beautifying mode that Xiaomi chairman Lei Jun says is like getting "digital cosmetic surgery". The mode uses AI to analyse a user's face and then slims the subject's nose bridge, reduce chin sag and generally give Asian face types more of a profile.
Chinese phones' beautifying modes tend to go overboard – they turn subjects into plastic Barbies, in my opinion – but the samples shown during the presentation and at a demo booth seemed natural enough. — South China Morning Post
Read more at http://www.scmp.com/lifestyle/article/2148789/xiaomi-mi8-most-blatant-apple-iphonex-rip-yet-and-whats-about-it-first#JsmLJ3YGqLriihC4.99